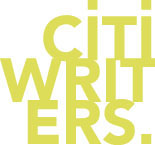 Creating news begins with a good story. We support your marketing strategy or PR policy with attractive campaign texts and excellent articles. We are specialised in written communication for urban development, real estate, architecture and culture of cities.
Copy and journalism
Citiwriters creates articles for magazines, press releases, copy for brochures, adverts and websites, speeches and publications in Dutch and English. The English texts are written or translated by Christy de Back and her team of experienced native speakers.
The team
The translators and copywriters we work with are all native speakers of English and bilingual. What's more, they are specialised in the fields of real estate, business, architecture and art & culture. We write and translate for a wide range of organisations including Rotterdam Festivals, Schiphol Real Estate, Delft University of Technology, AIR Foundation, ING Real Estate and the Dutch Ministry for Housing, Regional Development and the Environment.